Interpreting in Gastroenterology
Interpreting in GI is MITS brand-new course, which brings you the opportunity to learn about this medical specialty through hand-on interpreting exercises. In this online course, you'll find information related to diagnosis, management, and treatment of stomach and intestine disorders such as hernias, irritable bowel syndrome, Crohn's disease, and more.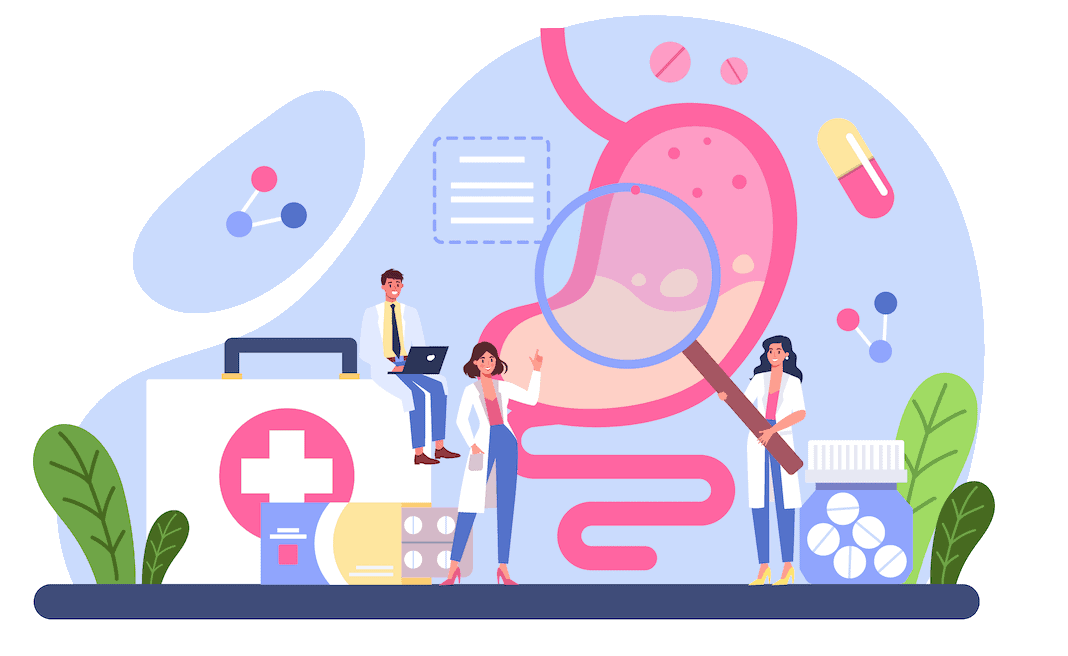 Perfomance-based Training
In this 4-hour course, you will interpret in Sight, Simultaneous, and Consecutive modes. These activities have been carefully tailored to help improve your interpreting skills and vocabulary. Like in all our courses, in these self-paced lessons, you will find amazing medical videos, detailed images, engaging exercises, and the same superb quality that makes MITS the #1 school for medical interpreters.
For Interpreters of
All Languages
Enjoy $15 off with our launch promo code: 20MITS21GI
You can also use this code toward a bundle. Promotion ends on 4/30/21
Purchase a bundle of courses that you can take at any time of your renewal cycle. You can get 16 hours (4 courses) or 32 hours (8 courses) and work on them at your own pace.
You will receive a special coupon code to select the courses you want whenever you are ready. For more information click on the links above.

Accredited by the Continuing Education Accreditation Program
Automatically accepted by CCHI as we are CEAP accredited.
Approved by the International Medical Interpreters Association
Automatically accepted by the NBCMI as we are IMIA Approved.