40-hour Program for Interpreters of All Languages
Non-Language-Specific Program
This 40-hour program is not the typical language-neutral course that only involves reading and watching videos. Throughout this strategically designed coursework, you'll also improve your oral interpreting skills. You'll practice with many doctor-patient vignettes as if you were in an actual medical encounter. Although the training is not specific to any language, our innovative method will help gain skills that can be applied to any language.
Study at your own speed and at any time to earn your certificate of completion.  Our short-sized lessons can easily fit into your busy schedule. This training program is approved to meet the requirements to apply for the national certification exams with CCHI and NBCMI. Moreover, you'll find special modules to help you prepare for the English-to-English oral exam.
The Following 10 Modules Comprise
The Core 40 hours of Training
You can buy these modules individually at $80 each, or all in a bundle. More information below. 
This vital module will provide you with the foundational knowledge and linguistic tools necessary to start your professional interpreting career on the right foot. You'll lay a solid base to build your skillset.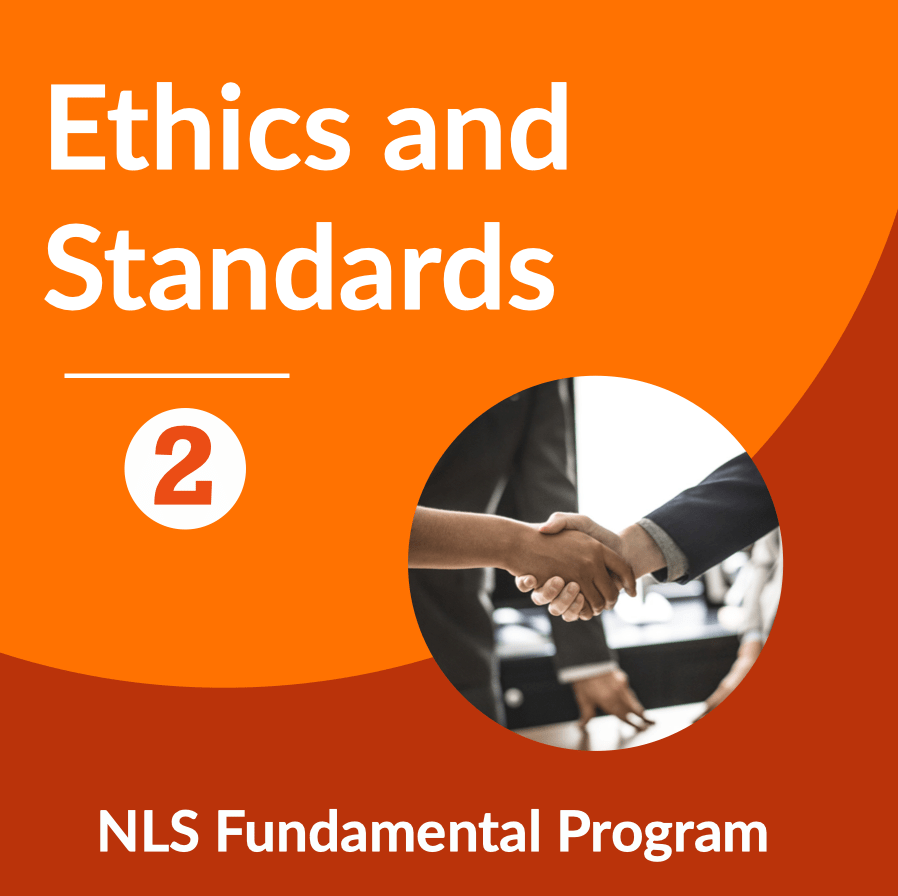 In this course, you'll be introduced to the guidelines of professionalism and ethical conduct. It'll help you develop your critical thinking and decision-making skills by analyzing examples of potential ethical dilemmas.
Understanding medical terminology is important for the medical interpreter, but speaking the medical language used in the day-to-day healthcare environment is paramount in ensuring effective communication.
Heart disease is the most common affliction in the world. In this course, you'll interpret documents, narrations, and conversations that involve the use of medical vocabulary frequently found in this medical specialty.
Kidney disease can be attributed to other medical conditions. Discover the illnesses, symptoms, and treatments related to renal failure by putting into practice your bilingual abilities in three interpreting modes.
Interpreting for patients with cancer and their families requires skill and solid knowledge about the complexity of this disease. In this course, you'll gain vocabulary and experience with our interactive exercises.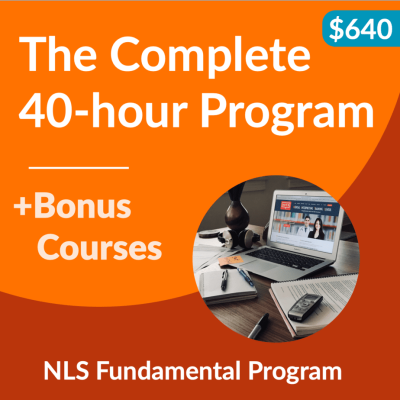 You can get all modules in a bundle instead of purchasing them separately. This special offer includes the 10 modules above (40 hrs.) and the 5 modules below (20+ hrs. of bonus content). You'll receive your certificate of completion after completing the core 40 hours of training.
Bonus Courses to Prep for the National Exam!
Because we care about your success, we've created these complimentary laboratory modules to help you further prepare for the national certification exams and your interpreting career. These 20+ hours of content are included, FREE of charge, when you enroll in The Complete 40-hour Program. 
In these modules, we'll review in detail the national written exams and practice with dozens of exam-like questions. For the oral component, you'll find many exercises that simulate the exams in structure and level of difficulty.  These mock exams cover many other medical specialties, such as gastroenterology, pulmonology, OBGYN, nutrition, dermatology, ophthalmology and many more.
You will also find many memory exercise, note-taking practice, medical illustrations and videos, shadowing exercises, educational games, and a lot more top-notch materials. Furthermore, you will be able to meet other MITS students to study together and chat with the trainer if you sign up for our Study Buddy special feature. Everything you need to succeed is here at MITS! But that's not all, upon request you get for free our brand-new EtoE training modules. What's the EtoE? Lean more below.
This course is a detailed guide on how to approach the different types of questions, strategies for answering multiple-choice items, and a review of the topics to be tested. Plus two mock exams to test your knowledge.
In this oral laboratory course, you'll find many more exam-style documents to practice with medical and legal terms like those found in the real exam. You'll gain more confidence and fluency in this interpreting mode.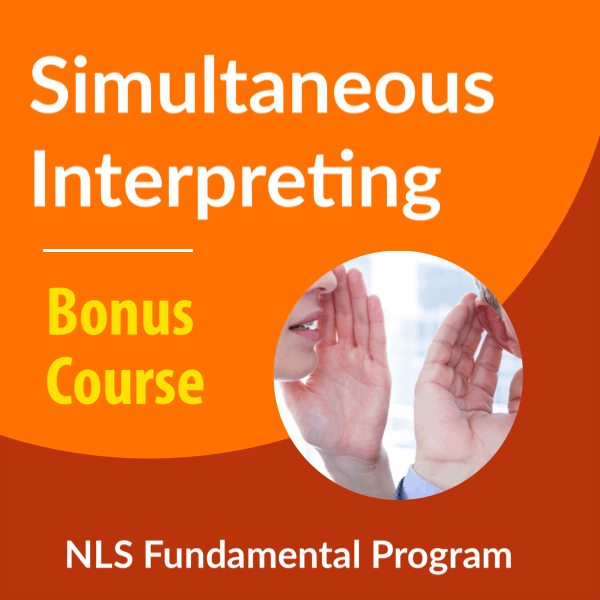 Many interpreters dread this interpreting mode, but those who invest time to practice and take advantage of all their resources have nothing to fear. The oral skills you'll gain in this course will be invaluable to your interpreting career.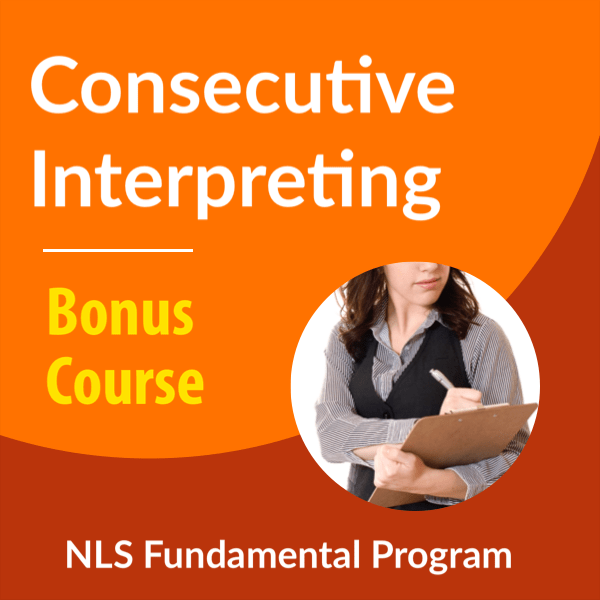 The largest component of the national certification exam is consecutive interpreting. You can't afford to score low in this interpreting mode if you are serious about passing that rigorous oral test. Let's practice together!
In this module, you will find lots of oral and written exercises, videos, visuals, and educational games that will help you refine your skillset. You will also find exclusive resources and access to other MITS students.
Single Module
Get only one 4-hour module
One module at a time as you go
The Complete 40-hour Program
Get all modules in a bundle to save!
$
640
1 whole year of access
Get the 10 modules that comprise the 40-hour program

Plus the 5 Exam Prep modules containing 20+ hours
"MITS was the best choice I made since I was looking for improvement and advancement in my job field. I am happy with my choice of MITS and would strongly recommend it to others looking to learn a lot and apply their knowledge in their job field. Huge Thank you to all staff of MITS
"This is a rigorous program with excellent training material. I am so pumped about being able to go out in the field confident that I received excellent training and that I am now a Certified Healthcare Interpreter! Thank you MITS!"
"I thought MITS would fit well into my busy schedule, so I decided to take a friend's recommendation. I learned a lot and got to know more about the Code of Ethics for a medical interpreter. I'd say that taking MITS classes was super beneficial; they helped me to pass the CCHI written and Mandarin oral exams."
What is the CCHI EtoE Exam and the
CoreCHI-Performance™ Certification?
In a few words, the English-to-English (EtoE) exam is an oral exam that interpreters of all languages can take to earn the new CoreCHI-Performance™ Certification offered by the Certification Commission for Healthcare Interpreters (CCHI).
The special characteristic about this oral exam is that it is all in English. This is not a bilingual interpreting exam; you will not be required to interpret or translate. If you'd like to obtain the CoreCHI-P™ certification, you need to pass the EtoE exam.