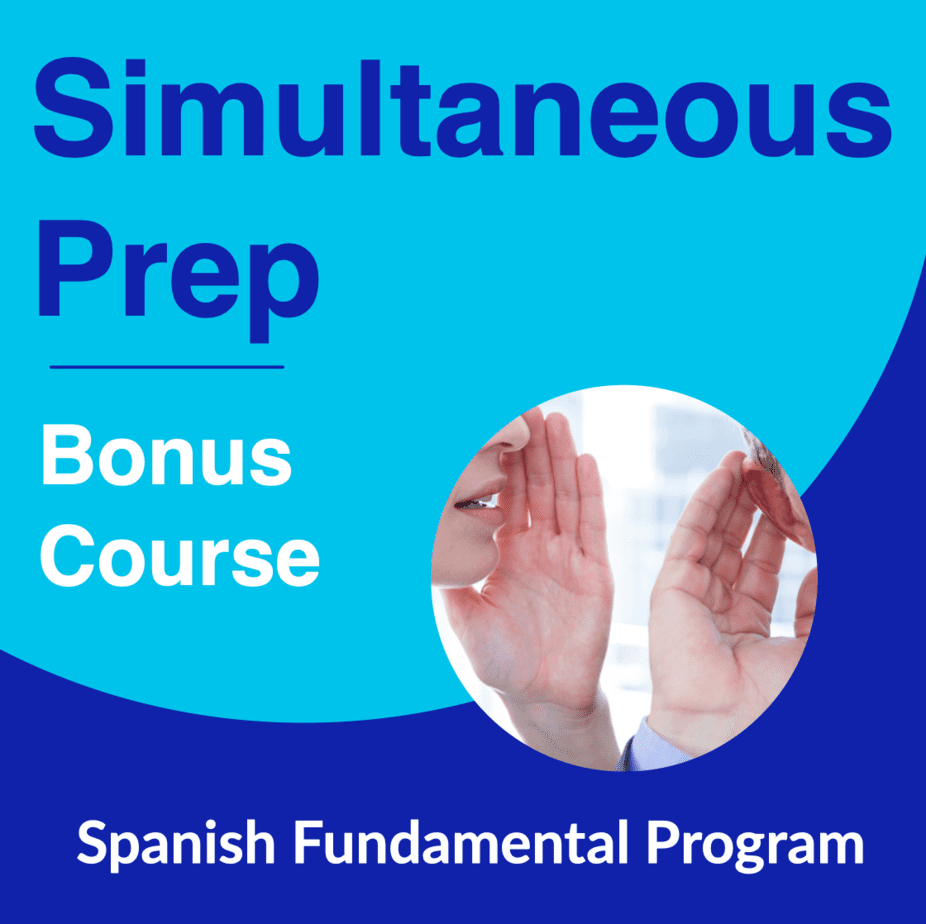 Many interpreters dread simultaneous interpreting, but those who invest time to practice and take advantage of all their resources have nothing to fear.
MITS has created a selection of realistic simultaneous exercise that will help you increase your chances to ace the simultaneous portion of the National Certification Exam. Even if you are taking an exam that doesn't test simultaneous, the skills and confidence you'll gain in these exercises are invaluable for your future interpreting career. You may not know, but simultaneous interpreting helps you develop foundational skills that are key to master other interpreting modalities.  Dive in and make friends with simultaneous interpreting!
Improve your listening and speaking skills.
Enhance your speech and delivery quality.
Refresh and learn new vocabulary and techniques.
Reduce your stress level and anxiety.
Single Course
Get only this 4-hour course
The Complete 40-hour Program
Get all of it in bundle
$
640
1 whole year access
Get all 40 hours of training + Certificate of Completion

Plus the more than 20 hours of exam preparation
"I chose the MITS because it is accepted as the prerequisite to apply for the national certification exam. I was pleasantly surprised by the intensity of this course and excellent organization. It is packed with important helpful information, simulated encounters and exercises. Also, it has 20 hours of bonus exam preparation materials. In my opinion, this is an excellent course to prepare for both written and oral exams."
"Excellent resource. MITS is a great way to get started on your medical interpreting journey. Implementing sight translation, consecutive interpreting, and simultaneous interpreting in each class was very helpful."
"Great experience, easy to follow. Challenging exercises; they are worth the time and effort!"