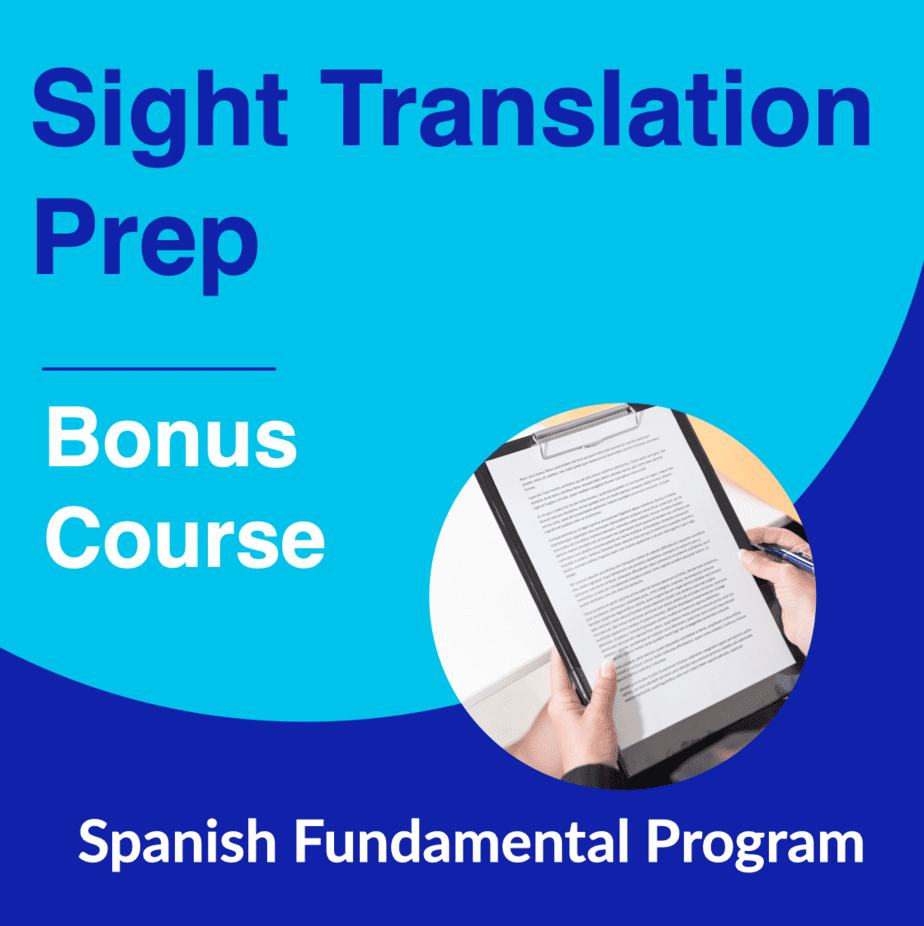 Because practice makes perfect, MITS has created this laboratory module for you to continue to build your sight translation skills. You'll find many more exam-style documents to practice with medical and legal terms like those found in the real exam. Typically, 40 hours of instruction is not enough for many interpreters, that's why here you'll have the opportunity to practice with many more documents so that you can gain fluency in this interpreting modality.
You'll also find pointers, tips, technique, and a model rendition in Spanish for each exercise. You won't have to go anywhere else to look for more resources. MITS has them all!
Gain speed in your reading and delivery.
Learn more healthcare vocabulary in both languages.
Improve your reformulation skills.
Gain confidence to take the certification exam or at work.
Single Course
Get only this 4-hour course
The Complete 40-hour Program
Get all of it in bundle
$
640
1 whole year access
Get all 40 hours of training + Certificate of Completion

Plus the more than 20 hours of exam preparation
1. "Outstanding training! I would recommend it to anyone looking to improve their medical interpreting skills. I learned a lot of Idioms, euphemisms, colloquialisms, and slang used in Latin America. My goal is to become a certified interpreter next year and I have faith I will pass, thanks to this training!"
"I really enjoyed the combination of reading the material, listening to recordings, and doing practical exercises. Probably the best combination of ways of learning for an online course. Thank you!"
"Great and relevant materials, very organized, great website (easy to work with), wonderful staff that responded immediately to all my emails/doubts."