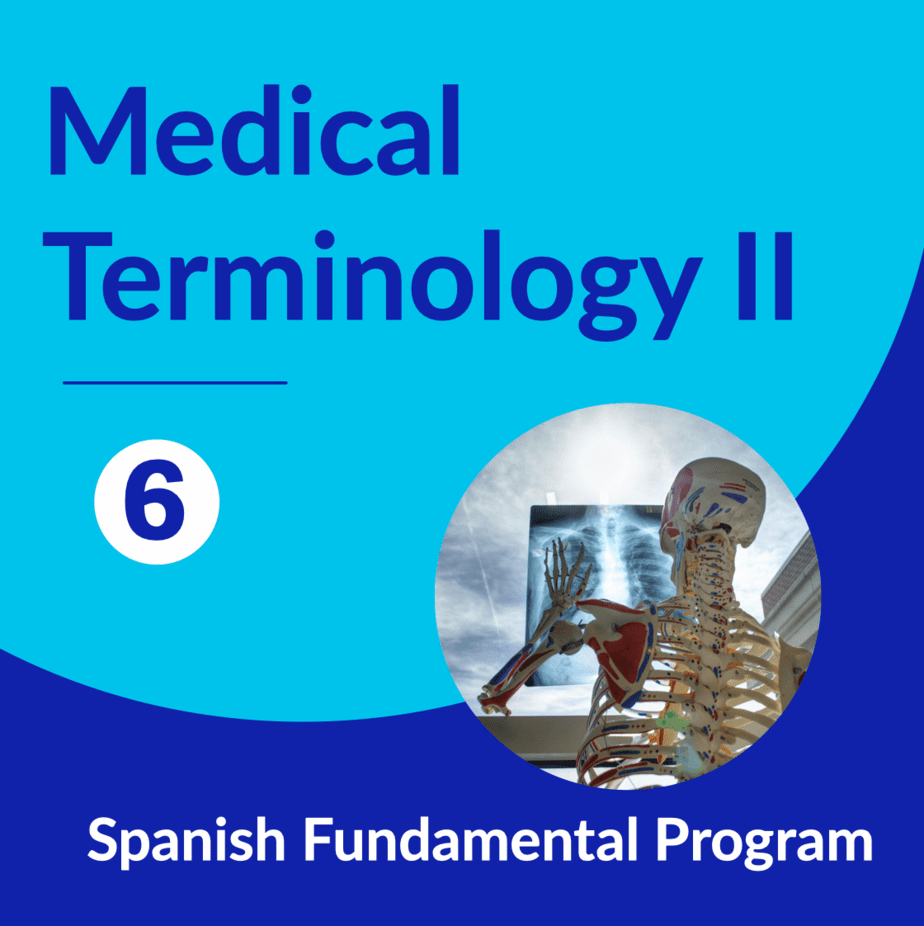 Just like medical terminology I, in this module, you'll have the opportunity to view medical animations on multiples subjects, such as human anatomy, physiology, diseases, treatments, and diagnostic studies. You will be able to listen and practice the correct pronunciation of these and other additional medical terms in English and Spanish with the help of our unique audio-glossaries.
This efficient and fun method will help deepen your knowledge of medical terminology, and you will gain confidence in speaking the medical language. Your learning process will be aided by pronunciation and memorization exercises, visual elements, glossaries, definitions, self-evaluations, and quizzes. In this second module we'll cover:
7. The Nervous System 
8. The Reproductive  System
9. The Respiratory System
10. The Sensory System
11. The Skeletal System
12. The Urinary System
Single Course
Get only this 4-hour course
The Complete 40-hour Program
Get all of it in bundle
$
640
1 whole year access
Get all 40 hours of training + Certificate of Completion

Plus the more than 20 hours of exam preparation
"I was amazed at the quality of the classes, better than I expected—vocabulary, exercises, exams, and visualization. It covered the most important parts of the human body. Excellent course, great teaching techniques by Mr. Galicia."
"I am very thankful to MITS because they surpassed my expectations. I have learned and improved a lot and will happily share my experience with others. I believe this is a great training course."
"The best thing that contributed to my learning was by far the complex vocabulary, it for sure helped me prepare for what is to come in the near future in challenging situations that I may encounter."