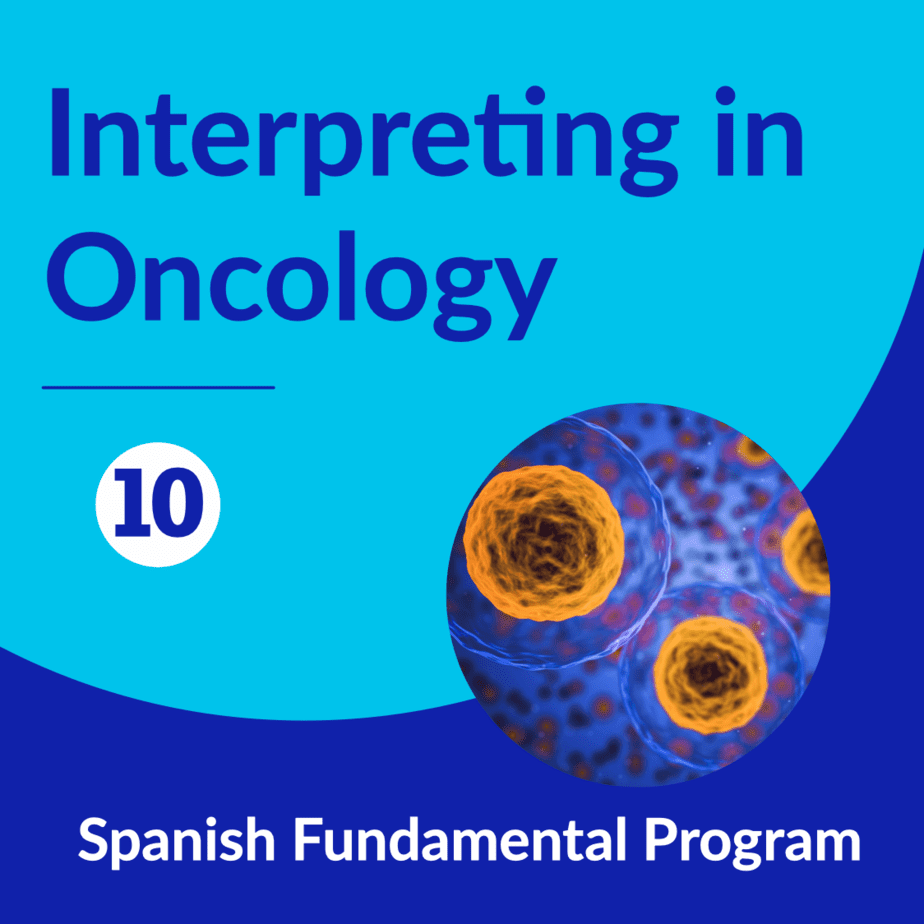 Interpreting for patients with cancer and their families requires skill and solid knowledge about the complexity of this disease. In this course, you'll gain essential vocabulary and experience with our interactive exercises. You'll be exposed to terminology about labs, tests, diagnoses, pharmacology and surgery used in oncology.
You'll be able to strengthen your interpreting skills and expand your expertise by developing a self-learning plan through self-assessment and customization of glossaries.  Upon completion of this class you will be able to:
Comprehend and interpret the oncology terms presented in this course.
Define and correctly pronounce unfamiliar words and terms.
Promptly identify medical terms and abbreviations related to cancer.
Effectively respond to cultural and idiomatic challenges such as idioms, colloquialisms, and slang.
Single Course
Get only this 4-hour course
The Complete 40-hour Program
Get all of it in bundle
$
640
1 whole year access
Get all 40 hours of training + Certificate of Completion

Plus the more than 20 hours of exam preparation
"I would love to share a testimonial about my experience with MITS. As a person that grew up bilingual, I have already recommended many of my bilingual friends to enroll in these courses"
"Listening to real life conversations between a doctor and patient and rendering my interpretation has helped me a lot especially in Spanish idioms. The videos were extremely useful as well because it helped me get familiar with the subject and procedures that are normally performed. Now I feel confident that I have acquired enough practice and knowledge to one day work as an interpreter, my dream job. Thank you MITS."
"I weighed different options and after watching the first presentation, I found this to be the best option for me because of the pace and content. I found this course extremely helpful and complete. The instructor was very clear and thorough. The content is useful and easy to understand. Congratulations and thank you for your good work!"