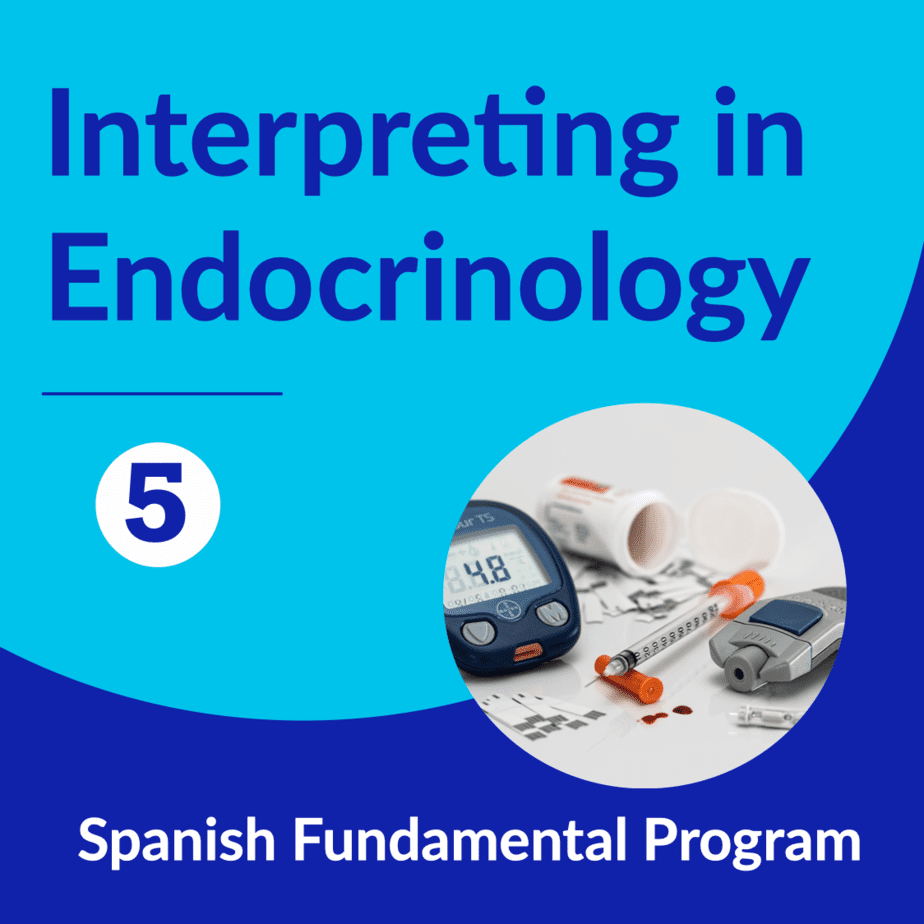 In this course, you'll learn more about the intricate glandular system. You'll gain practical experience by interpreting clinical encounters related to the diagnoses and treatments of endocrine disorders. You'll be exposed to terminology about labs, tests, diagnoses, pharmacology and surgery used in endocrinology. 
You'll be able to strengthen your interpreting skills and expand your expertise by developing a self-learning plan through self-assessment and customization of glossaries.  Upon completion of this class you will be able to:
Comprehend and interpret the endocrinology terms presented in this course.
Define and correctly pronounce unfamiliar words and terms.
Promptly identify medical terms and abbreviations related to cardiology and the glandular system.
Effectively respond to cultural and idiomatic challenges such as idioms, colloquialisms, and slang.
Single Course
Get only this 4-hour course
The Complete 40-hour Program
Get all of it in bundle
$
640
1 whole year access
Get all 40 hours of training + Certificate of Completion

Plus the more than 20 hours of exam preparation
The level of vocabulary and the pace of the recorded material were higher than the CMI exam. MITS customer service was quick to answer concerns. I would highly recommend this course to anyone preparing to become a certified medical interpreter."
"There are a lot of choices but MITS is cost-effective and invaluable. It's worth the investment and you'll be happy after you are finished. This course will definitely help you accomplish your medical interpreting goals and prepare you for the national medical interpreter exam."
"Years ago, I took a similar course at an interpreter school and didn't learn nearly as much as I learned with MITS course. The lessons are structured well which makes it easier to review and study."