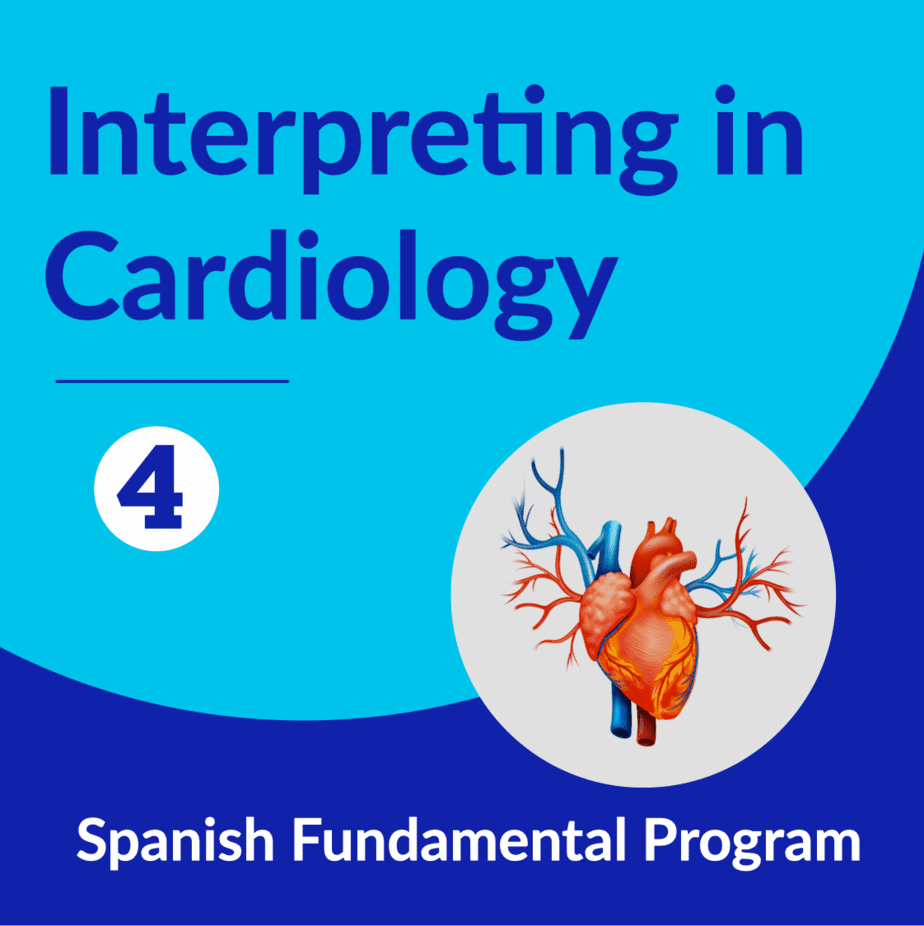 Heart disease is the most common affliction in the world.  In this course, you'll interpret documents, narrations, and conversations that involve the use of medical vocabulary frequently found in this medical specialty.  You'll be exposed to terminology about labs, tests, diagnoses, pharmacology and surgery used in cardiology. 
You'll be able to strengthen your interpreting skills and expand your expertise by developing a self-learning plan through self-assessment and customization of glossaries.  Upon completion of this class you will be able to:
Comprehend and interpret the cardiology terms presented in this course.
Define and correctly pronounce unfamiliar words and terms.
Promptly identify medical terms and abbreviations related to cardiology and the circulatory system.
Effectively respond to cultural and idiomatic challenges such as idioms, colloquialisms, and slang.
Single Course
Get only this 4-hour course
The Complete 40-hour Program
Get all of it in bundle
$
640
1 whole year access
Get all 40 hours of training + Certificate of Completion

Plus the more than 20 hours of exam preparation
"I was hesitant to do an online program as I am very "old school" but I can't say enough about how great this experience has been for me. It was VERY reassuring to find that I could expect an immediate reply to any concerns or doubts. I felt very "connected". Mil Gracias MITS! "
"I ask some friends about this program and a couple of them told me that it's worth it. I never imagine that I could've gone this far with MITS. It takes time and dedication to really finish this course, but I'm very happy that I truly obtained tons of knowledge and skills. I'm so grateful with MITS"
"I work for an oncologist, so learning the psychiatric side was very informative. MITS offered everything I needed for my certification. I have a full-time job and very involved in my place of worship, so being able to work at my own pace was beneficial. Thank you MITS."